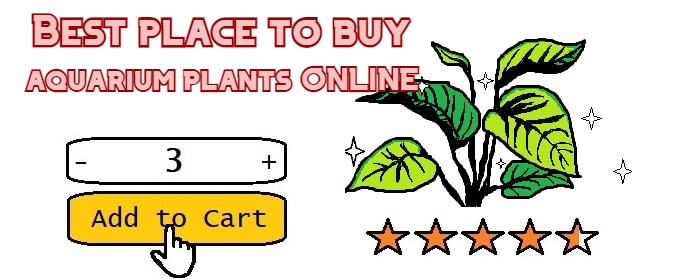 Finding the right flora for your fish tank can be a challenge.
That being said, it's easier than you think, as long as you know the best places to buy large and small aquarium plants online.
I found myself looking for cheap fish tank plants on several occasions.
My experiences with the different aquarium plant stores prompted me to write this post.
You will likely find this list useful, regardless of whether you are looking for the cheapest possible options or are prepared to pay a premium price.
Without further ado, let's dive right in with my suggestions for where to buy live freshwater plants.
Best Stores to Buy Aquarium Plants Online – My Top Recommendations
Before I jump in with my top suggestions for the best fish tank plant stores, let me explain the criteria I used.
The list is made up of online stores that I encountered during my research.
In addition, there are also some that I've got personal experience of.
The fundamentals I took into account included:
Variety
Delivery options
Customer service
Prices and discounts
I haven't placed the aquarium plant stores and factories in any particular order.
However, I'm pretty certain you'll find a few in the list that will suit your needs and budget.
If you're looking for the best places to buy aquatic plants online, try one of the following stores:
Buce Plant
I came across Buce Plant while doing some research with the help of social media.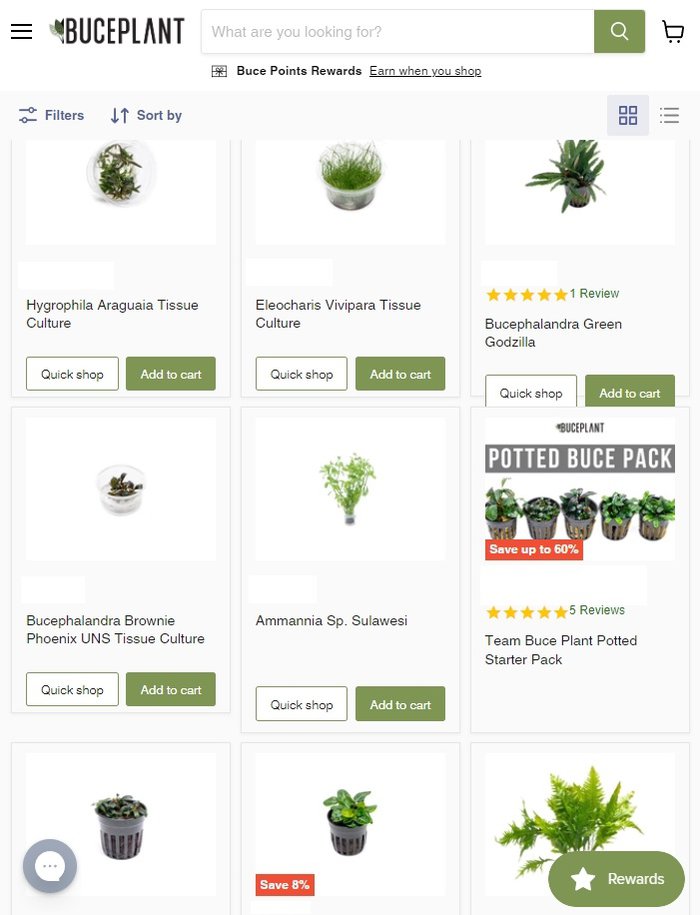 I was very impressed with the customer feedback posts, backed up with lots of great real-life images.
There are good reports of great customer service and plant deliveries that are healthy and abundant.
Another plus for this online supplier is that the delivery is super fast.
Visit the website to make your order and you'll find it's easy to navigate. Plants are categorized well and one thing I really like is their exquisit selection of red plants.
Also, the results can be filtered by placement and type.
For complete beginners, there are some Buce starter packs that have been carefully preselected.
The company has a strict inspection policy so you can be sure you'll only get the healthiest plants for your fish tank.
There is a 100% Dead-On-Arrival (DOA) guarantee.
If you receive plants that don't meet your standards, you can get a refund, replacement, or store credit.
Finally, a common problem with buying live plants online is that they may come with tiny hitchhiker snails. This is rarely the case with Buce Plant which says something about their quality control.
Visit Buce Plant
Aquarium Plants Factory
During my search for this list, I came across the name Aquarium Plants Factory quite a lot.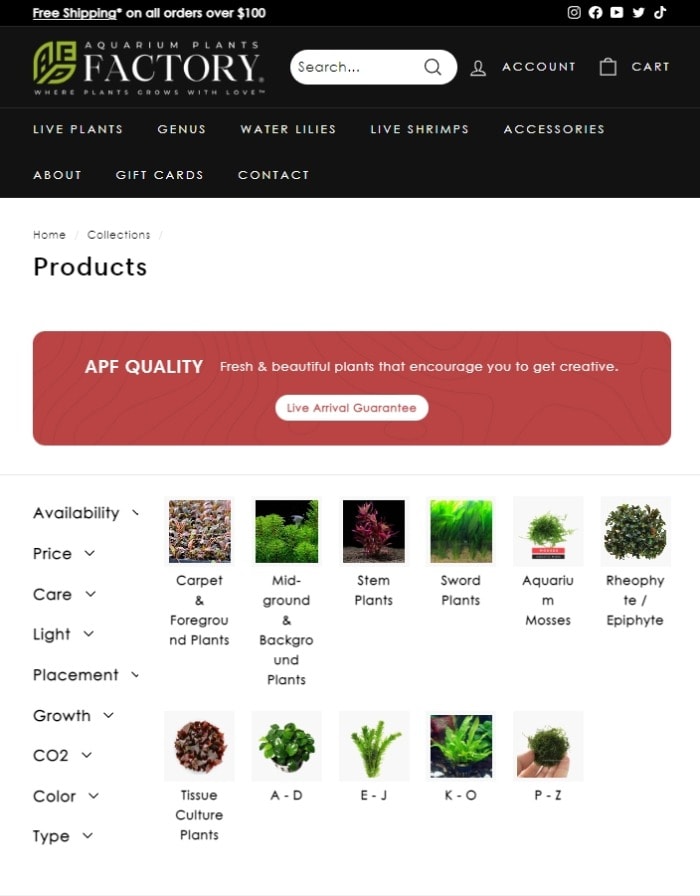 It seems this company sells on Amazon and eBay.
However, I chose to make my purchases online via its website.
The company has been in business for almost a decade and is located in California.
There are a lot of deals on the website, which did make me feel a little dubious, but I wasn't disappointed.
Heat packs are an option if you want the package to remain warm during transportation, but you must remember to order them.
However, if you forget, APF does wrap the plants very well in thermally insulated bubble wrap bags.
I had to wait 4 days for one of my orders, but the plants arrived without any pale or brown spots. They're still doing well today.
Free shipping is available on all orders over $100.
This is a bit steep compared to some other companies.
Nevertheless, you can be pretty certain your order will be of the highest quality.
This makes it worth paying the extra.
Another feature worth mentioning is the live arrival guarantee.
Should live stock be dead on arrival, you must notify the company within 24 hours by the same day of delivery.
Visit Aquarium Plants Factory
Aquariumplants.com
Aquariumplants.com is an online stockist of aquatic plants that's located in Florida.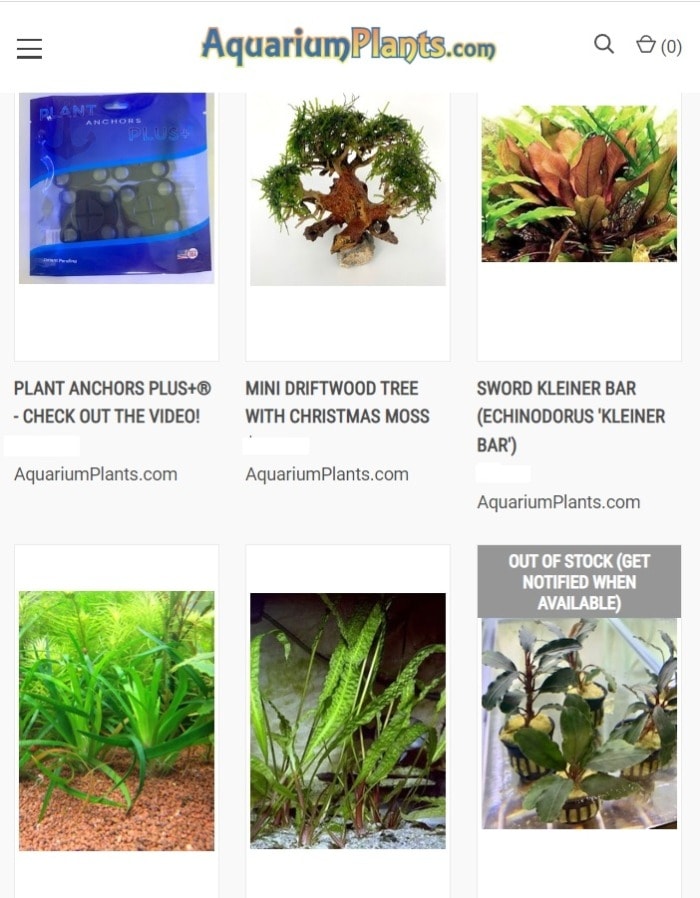 There's lots of positive customer feedback to read online which suggests this is a legitimate company.
The company has been in business for more than two decades.
Positive factors include fast and affordable shipping.
Products are also packaged sympathetically and on the whole, and even tiny plants arrive in good health.
Visit aquariumplants.com
Pets Warehouse
Pets Warehouse is another company with many terrestrial stores.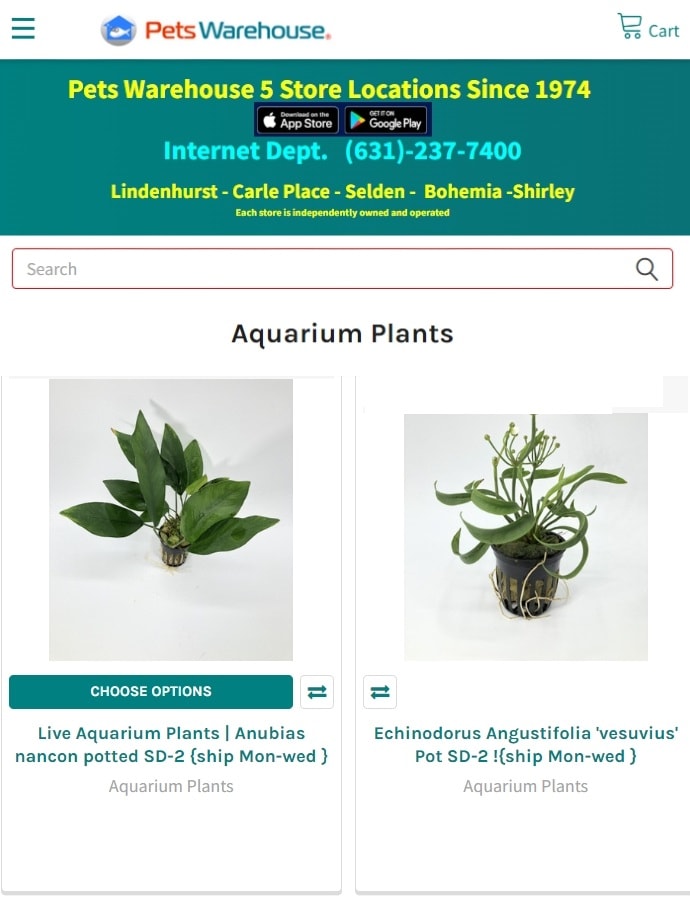 In addition, it has a massive online presence.
You'll find a massive range of more than 200 different species, including floating plant species. Many of the specimens are at a reasonable price.
Unfortunately, the deliveries and customer service of Pets Warehouse aren't on par with the other entries on this list, so you should keep this in mind before you make any decisions.
Anyhow, some products you can buy are eligible for free 2-3 day shipping.
Also, products over a certain amount are shipped for free.
If the products are under that amount, a reasonably chosen flat shipping rate applies.
Visit Pets Warehouse
eBay
I've bought a few different things from eBay over the years but hadn't thought about buying live plants for my fish tank.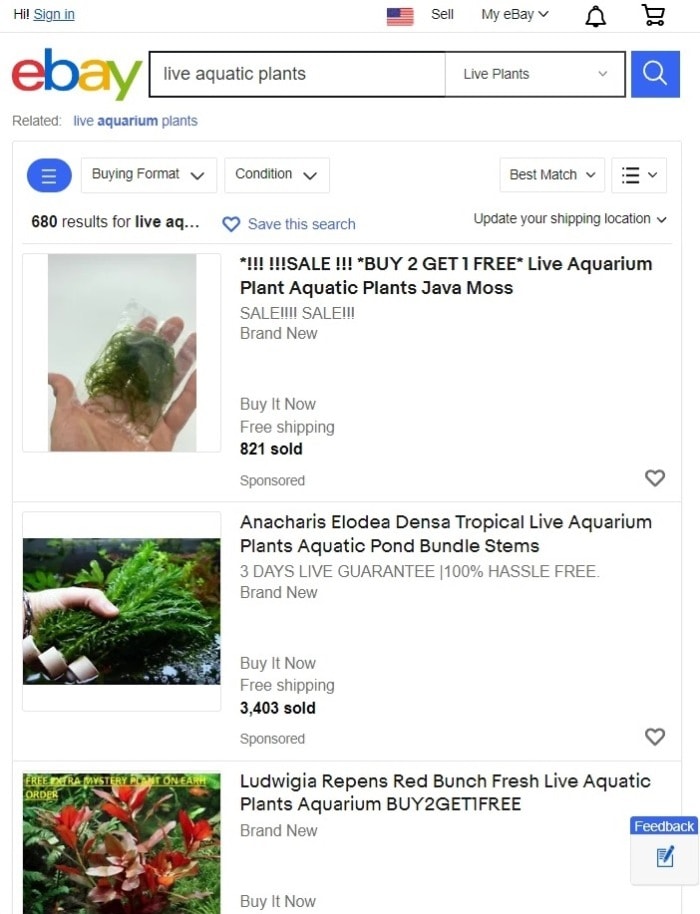 I came across several other fish hobbyists praising the benefits of purchasing from eBay so thought I'd give it a go.
I found plenty of amazingly cheap deals from different private sellers.
The trick is to look for sellers with great customer feedback.
Aim for scores of 98% positive and above.
Also, look for sellers that guarantee live arrivals and those that will either refund or reship.
Visit the eBay website
Dustin's Fish Tanks
Dustin's Fish Tanks is based in Nicholasville but sells his stock of freshwater plants online across the US.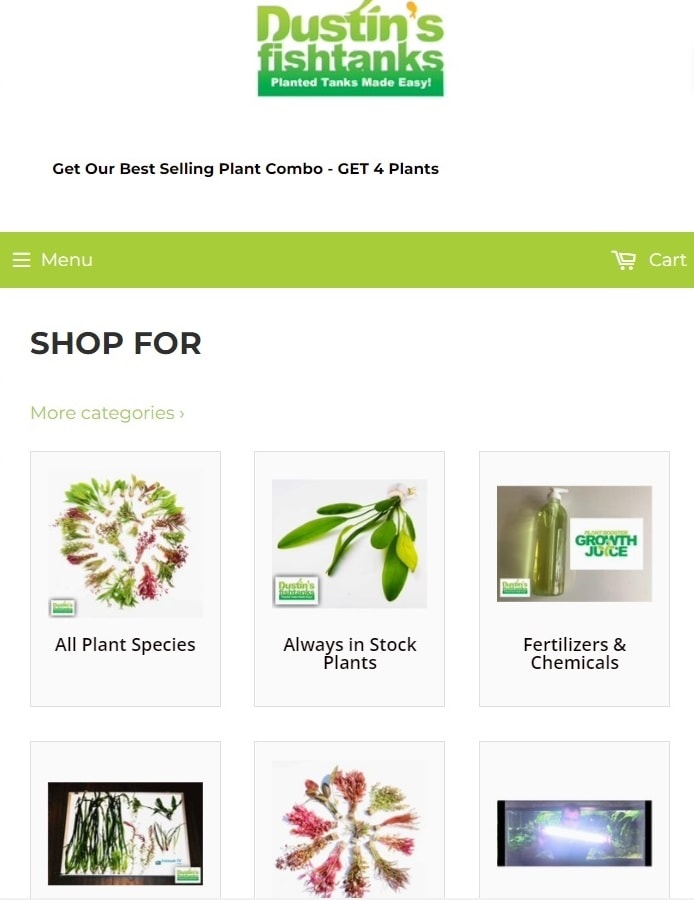 He's earned himself a reputation thanks to his YouTube channel. Something else that makes this online supplier stand out is the level of care taken.
Plants are grown underwater, so there is minimal risk of "leaf melt" when you submerge the plants in your tank at home.
Author's note: In some cases, aquarium plants are cultivated by being only partially submerged underwater. When such plants get transferred into an aquarium, they start to lose or melt their leaves due to the sudden reduction in oxygen levels. The melted leaves get replaced with new ones that are adapted to underwater living.
Anyway, prices are more than reasonable for the quality you get at Dustin's.
In addition, the fact that you usually get something extra makes your purchase even better value.
I was pleasantly surprised with the wide selection of plants on offer.
I found this supplier when I was planting out one of my first aquariums.
I was able to stock the habitat with some fine examples of resilient and fast-growing plants. I've mentioned some of them in this post about planting out goldfish habitats. If you need fertilizers for aquatic plants, you'll also find a good selection together with his branded selection of substrates for planted tanks.
Visit Dustin's Fish Tanks
Petco
Petco is a company with stores across the US, but there is also the option to make purchases online.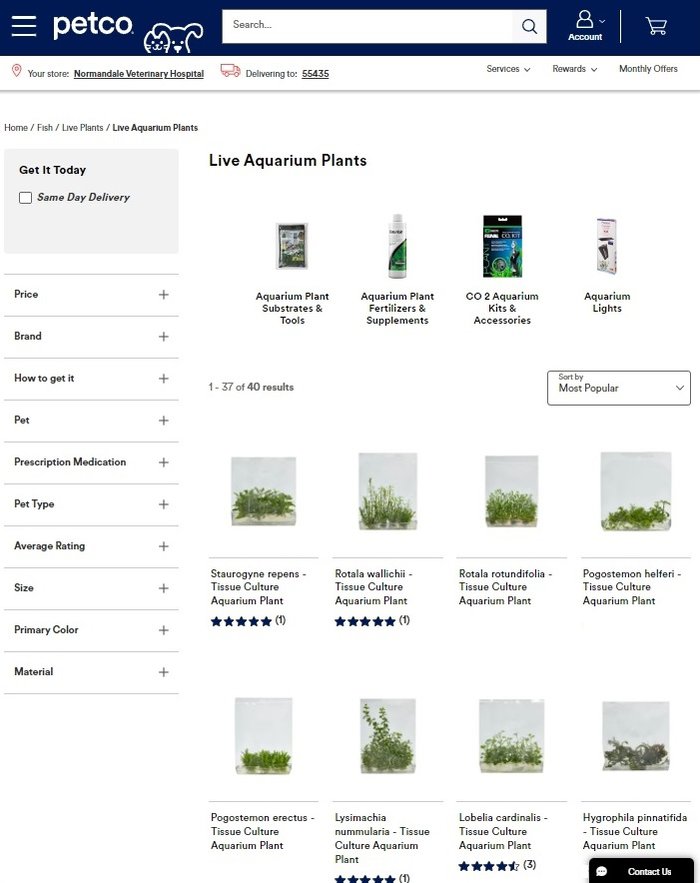 Regardless of what you want, and whatever your price range, you'll likely find something to fit.
That being said, I've not used this supplier myself, but customer feedback seems to be very positive.
A range of categories are available:
Tube plants
Tissue culture
Plant packs containing a selection of different plants
Packaging is very robust and gives lots of information on the labels, which is great for any beginners.
You have the option of same-day delivery or you can pick your order up in-store.
Orders over a set small amount are eligible for free shipping.
Visit Petco
Amazon
Amazon is one of the more popular places for buying plants online, however, its reputation is not too good.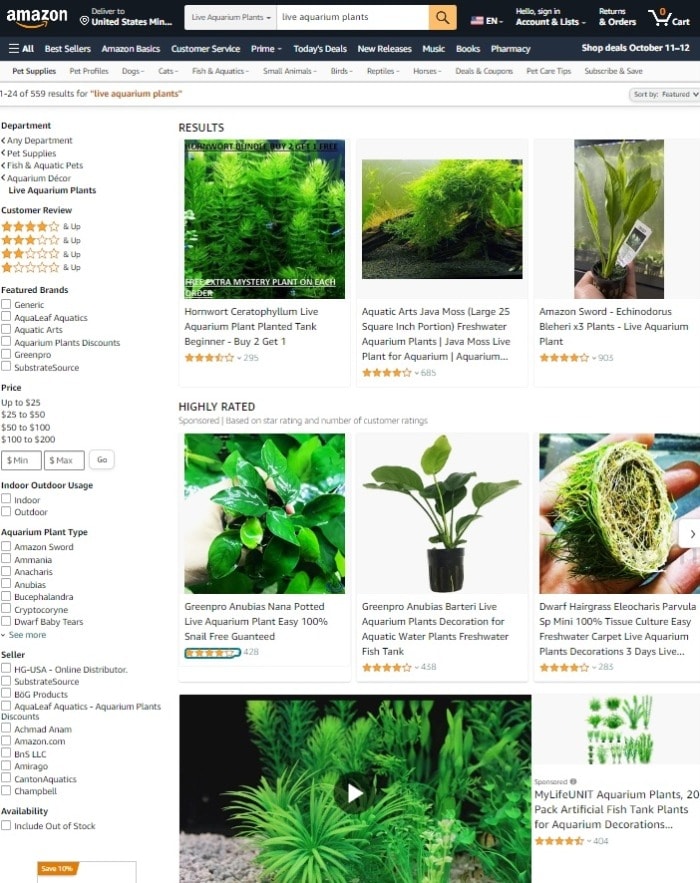 You'll find a range of sellers selling live aquatic plants, but the quality and prices vary.
It's easy to search for what you want, thanks to the filters.
You've also got the benefit of being able to buy a range of different things for your fish-keeping hobby.
If you sign up to become an Amazon Prime member, you could be eligible for free, two-day shipping on eligible items.
Personally, I've had both good and bad experiences with Amazon purchases.
My tip is to check customer reviews before buying anything. Amazon customers tend to be very honest with their feedback.
Visit Amazon.com
Tips on Buying Aquarium Plants Online
If you haven't got an aquarium supplier near your home, the only option might be to buy your fish tank flora online.
If you're not careful it can be a bit of a lottery, but the following tips should ensure more success.
Look for online stores that promise quick delivery, typically in 3-4 days and no more.
Check customer satisfaction ratings, feedback, and reviews.
When comparing prices evaluate quantities.
Make small sample purchases first to test the quality of the plants.
Contact the business and ask questions to check the knowledge of the representatives.
Research the different aquatic plants and avoid those that may actually be a terrestrial species.
Plants that are grown immersed rather than submerged may not grow as well when planted underwater in your tank.
Conclusion
Choosing a good place to purchase aquatic flora online is not that difficult as long as you have some pointers.
Getting live plants from the comfort of your couch is often overlooked in the freshwater aquarium hobby.
Don't hesitate to give any of these stores a try and do share your experience with me in the comment section.